DRIVE Strategy
Chicago-based FEI (Front End of Innovation) specialists, Doug Stone and Brett Miller are continuing their successful partnership as DRIVE Strategy after nine years of award-winning work at Maddock Douglas.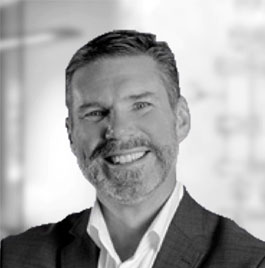 Doug Stone
---
Doug Stone is an innovation strategist and has spent the last nine years developing the professional services, best practices, methodologies and tools to help companies innovate. He has pulled from the practices of design thinking, psychology, marketing, design, user experience and consumer research to consistently move clients toward a portfolio of consumer-valued ideas that are in alignment with corporate strategy. Prior to starting DRIVE Strategy, Doug served as SVP Innovation Discovery at Maddock Douglas, helping clients see the need for innovation and identifying and clarifying opportunity spaces utilizing cognitive and system models. At Maddock Douglas, he contributed heavily to all phases of the process. Doug was also the operational lead for the Delivery team, which included resourcing and innovation professional service design. Early in his career, he filled critical roles at technology firms Leapnet, Sapient and Theikos helping companies move through digital transformations. Doug has a master's degree in product design and development from Northwestern University and is a professor at CEDIM University teaching Masters of Business Innovation classes.
Brett Miller
---
Brett Miller is a design thinker, creative problem solver and expert facilitator. He has been described as an "insight whisperer" and "idea architect." Brett brings with him more than 25 years of experience and has spent the last 12 years exclusively focused on elevating and evolving the front end of innovation practice to better meet the demands of the marketplace and ensure innovation success. He has spearheaded domestic and international innovation initiatives for such clients as Allstate, Blue Cross Blue Shield, BP, Chase, GE, Kellogg's, KIA, Kohler, Kraft, LG, Levi's, MetLife, Miller Brewing Company, Nationwide, Samsung, Starbucks, Toyota, Unilever, Walmart and Whirlpool, to name a few. Prior to co-founding Drive Strategy, Brett held senior level innovation positions at Maddock Douglas and Research International (now TNS) where he led their co-creation practices, which included stakeholder interviews, ethnographic research, insight generation, ideation, concept development, experience design, positioning/repositioning workshops, innovation portfolio workshop, and futurists labs. As the co-creation lead, Brett managed and collaborated with multiple internal innovation specialists (sales, business strategy, research, experience design, graphic design, etc.) and drove innovation with cross-functional client stakeholders (C-suite, R&D, brand management, sales, marketing, finance, legal, HR, etc.) to ensure innovation adoption and success. Brett's early career was spent developing breakthrough campaigns at FRANKEL, DraftWorldwide, UPSHOT, Design Kitchen, Noble & Associates and Leo Burnett. Brett holds Bachelor of Arts in psychology from Wabash College and subsequently studied creative problem solving at the Creative Problem Solving Institute and improvisation at the Players Workshop of the Second City.